Fujian Laike Petrochemical Co., Ltd.
Established in 1976, Fujian Laike Petrochemical Co., Ltd. is located in Nan'an, Quanzhou. We are a member of CSAE and SAE as well as China's urban bus council.
Fujian Laike Petrochemical Co., Ltd. is a production-oriented enterprise integrating R&D, production, sales and service. We sell 12 series and over 600 products like Laike Lubricant, 901 Brake Fluid, Automotive Care Products, Laike Industrial Lubricant. For years We have been popular among FAW, Dongfeng, CNHTC, SAIC, Beijing Public Transport, JAC and King Long as well as other over 40 domestic automotive enterprise and customers, and we have been designated as initial loading or recommended as after-sales service oil. To meet our brand's overall develop strategy and deliver better service to customers, we established Shandong Laike Technology Co., Ltd. as well as Wuhan Laike Petrochemical Co., Ltd successively in 2014. At present, Laike group has an area of 200,000 square meters, and production capacity of 1,000,000 tons of lubricant. We are the largest individual project operating company in lubricant industry of China.


Since 1997, we have passed ISO 9001、ISO9002、ISO14001、TS16949 certifications. Our main products have been tested over several times by the Ministry of Communications, FAW and Dongfeng that our quality has meet international standards, and can replace the similar imported products. Our products have been certified by Benz, BMW, Volkswagen, GM, Ford, Commins MAN and other international motor companies. At president, we have acquired the most international quality certifications in domestic lubricant industry. Except for "Chinese Brand Name products" under special state protection, we are also named as "Fujian Famous Brand" as well as "Fujian Famous Trademark". We have gained "State Inspection Exemption Product" in 2005, been appraised as "China Famous Brand" in 2006, conferred by government "the Science and Technology Enterprise", "High Growth Enterprise" in Fujian province and "Top Enterprise" in Quanzhou, etc.
We adopt advanced equipments and superior management, based on sincerity, with excellent and efficient operating mechanism, under the background of economic new normal as well as the increasingly fierce market competitiveness in manufacturing field, Laike Group, as a traditional enterprise, is trying to expedite the transmission and upgrading of enterprise through rebuilding customers' experience, operating and business mold, to move forward to press ahead, so as to meet the target of "Made in China 2025". With the concept of sincerity, creativity and win-win, we create our national brand to work hard for automotive industry in China.
Shandong Laike Technology Co., Ltd.
Shandong Laike Technology Co., Ltd. is a subsidiary of Fujian Laike Petrochemical Co., Ltd. The project occupies an area of 210 acres and is the northern R&D and production base of high-end lubricants and automotive maintenance product of Laike company. Its annual production capacity reaches 1 million tons, which is the largest R&D and production enterprise of lubricating oil among domestic private companies. Shandong Laike company is a key investment attraction project in the 13th Five-year Plan of Linyi City, and it participated in the national "military and civilian integration" strategic project in 2017.
Mr. Yu Shantao, the Chairman of Shandong Laike Co., Ltd., is currently a member of the CPPCC of Linyi city, the Vice President of the General Chamber of Commerce of Linyi City, the Vice Chairman of the China Automotive Aftermarket Association, and the President of the Industrial and Commercial Automobile and Motor Fittings Chamber of Commerce in Linyi.
Laike lubricant, started in 1976, has been consistent for 40 years.
Company address: The intersection of Jiefang Road and Industrial Road 2, Lanshan Industrial Park
Service hotline: 400-0177-901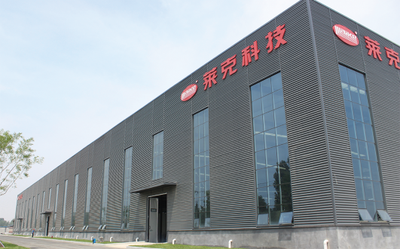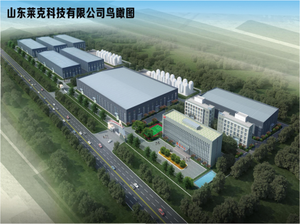 Wuhan Laike Petrochemical Co., Ltd.
Wuhan Laike Petrochemical Co., Ltd. is located in the 11th Floor, CCB Building, No. 8 Chuangye Road, Economic & Technological Development Zone, Wuhan, China. Our main business is manufacturing and selling lubricants, industrial lubricants and automotive maintenance products. We are responsible for market development and sales in the southwest and northwest regions (Chongqing, Sichuan, Yunnan, Guizhou, Tibet, Shaanxi, Gansu, Qinghai, Ningxia, Xinjiang, Hubei and Guangxi). Wuhan Laike Petrochemical Co., Ltd. takes the tenet of "quality first, reputation first, customer satisfaction". With the concept of casting high-quality lube oil as the enterprise positioning and focusing on providing unlimited service, taking Wuhan as the center, we expend our business to the entire southwestern China, northwestern China, and Hubei regions. We establish new brand management concept, and continuously strengthen the internal comprehensive competitiveness of the company. Our company seeks development in competition and opportunities in challenge. The production technology of Wuhan Laike originates from 40 years' quality and technology of the headquarters. Our product technology is in strict accordance with the company's many years of domestic and foreign market application experience and OEM design. All of these ensure the product quality reaches the leading level at home and abroad and we promise to provide you with the best products, the most advanced technology and the most perfect after-sales service. We are willing to go hand in hand with you to create a brilliant future.
Production Address: 11th Floor, CCB Building, No. 8 Chuangye Road, Economic & Technological Development Zone, Wuhan, China
Contact Information: 027-84995901 (Customer Service)
027-83885008 (Warehouse Logistics)

Service Hotline: 400-766-901